The structures that make up the Chandigarh Capitol Complex, designed by the French architect Le Corbusier , stand as a strong case for timeless post - modernist architecture — both then and now. The Palace of Assembly is a part of the triptych of the Capitol Complex. With a distinguishing hyperbolic sculptural roof that extends beyond its base mass, the play of vo lumes intervened by the natural light is a harmonious contrast. Approaches like the strategic inlet of natural light or pushing the belt of office spaces to the rear end of the core are some of the nuances that add up to the timeless nature of this post - co lonial landmark.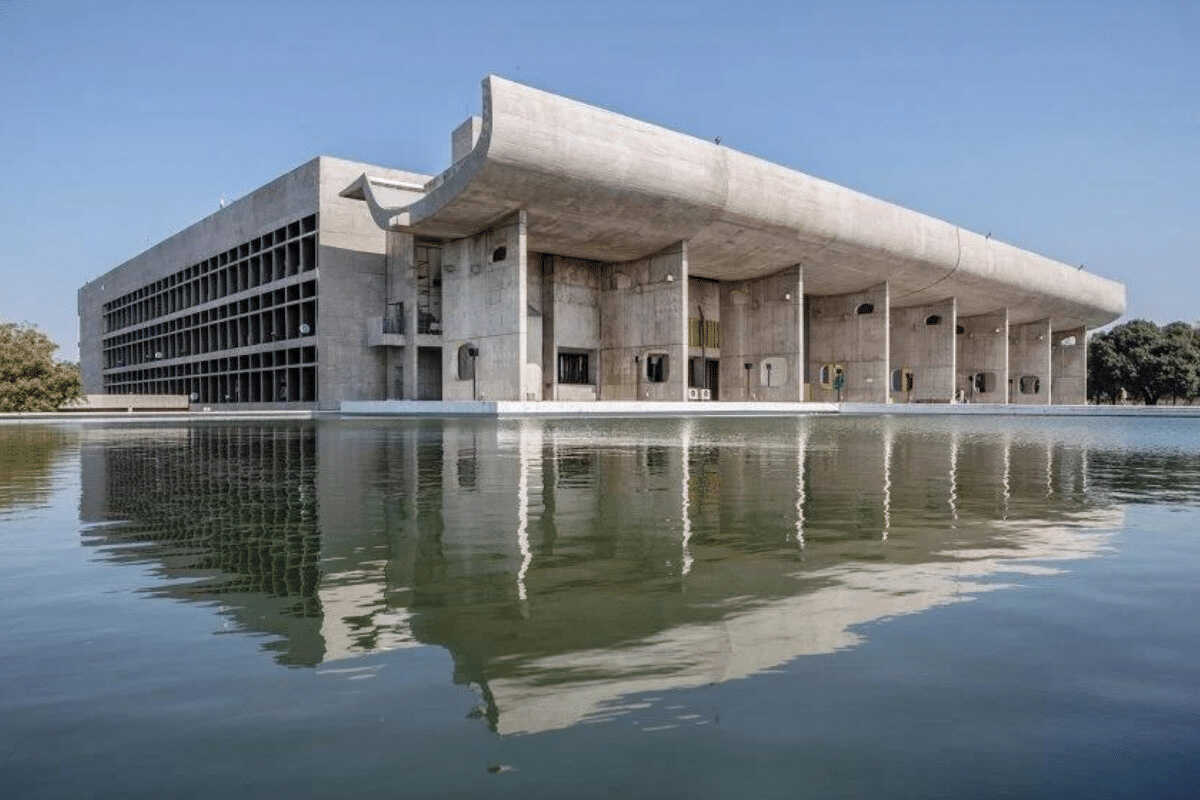 Interestingly, an 'un - Indian' material such as concrete was brought in to shape the new face of democracy. This material enabled large punctures that allowed increased penetration of natural light. Though the building form still uses clas sical proportions, the sleekness materialised by concrete gave it a fresh, " modern " appearance. The natural light that seeps in from the top and through the punctures moves and transcends the space. In this way, the form becomes an instrument of guiding na tural light in the Assembly Building , much like a sundial. The State Assembly Building is separated by water bodies and green patches with large trees. These factors make the campus design of the Capitol Complex the best case study with timeless lessons in managing the materials, light, construction, and ventilation for architecture and design enthusiasts through the ages.
Like many revered classics, the Palace of Assembly presents a set of scrutinies against itself. Be it the acoustic situation of the chambers that make them microphone - mandatory spaces today or the maintenance demands of the large volumes, this institutional building comes across as less than ideal at times. The concrete fins end up radiating large amoun ts of heat, and hence the core has to be aided with the additional air - conditioning. And yet, architects , designers and tourists alike are seen flocking to these structures to get a feel of the mesmeric spaces and to be moved by the genius play of elements .